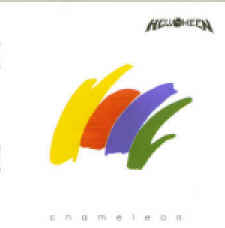 A Damn Shame... -Isaac Engelhorn (11/14/2006)
Track List 1:
---
First Time 5:29
When the Sinner 6:54
I Don't Wanna Cry No More 5:11
Crazy Cat 3:29
Giants 6:32
Windmill 5:14
Revolution Now 8:04
In The Night 5:35
Music 7:01
Step Out of Hell 4:21
I Believe 9:11
Longing 4:14
Total Time: (71:20)
Track List 2:
---
I Don't Care, You Don't Care 4:01
Oriental Journey 5:43
Cut In the Middle 3:57
Introduction 3:52
Get Me Out of Here 2:50
Red Socks and the Smell of Trees 10:48
Ain't Got Nothin' Better 4:41
Windmill [Demo] 5:28
Total Time: (41:23)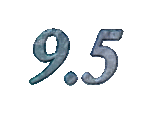 Composed by:
Michael Weikath,
Michael Kiske,
Roland Grapow,
Marcus Grosskopf

Arranged by:
Helloween

Performed by:
Helloween

This can best be categorized as a shame. Well, not a shame in terms of being a bad album, but a shame that such a terrific piece was released by the wrong band at the wrong time, causing it to be overlooked by 98% of the people that would probably love it (had they ever had a chance to hear it, that is).

I've read that this would have been more readily accepted if it had been released by a band like Queen instead of Helloween, but I've always maintained that Chameleon is more akin to 80s Aerosmith than any other band; And before you let *that* thought turn you off, you must be assured that this album's genius cannot truly be categorized by comparing it to any one artist's work, save, perchance, that of the modern film composer Elliot Goldenthal's. First of all, Queen is generally one of, if not *the most* loved pop bands by metalheads, so comparing their work to this doesn't make much sense since Helloween is (or at least was) a revered power-metal band. Second, the creativity and majesty of this album vastly surpass anything that could have been released by Steve Tyler's camp. Though *had* Aerosmith released such an album in their own most successful years, songs such as "When the Sinner" and "Windmill" would have undoubtedly spurred more sales than "Janie's Got a Gun" or "Dude (Looks Like a Lady)."

The most distressing fact accompanying the album's critical and financial failure to me is that "First Time," the introductory song on the album, should be worth the price of admission to long time fans alone, as it perfectly represents the band's early years by being in the same vein and just as enjoyable and good as (though not *better* than) any of the spectacular songs from the original Keeper of the Seven Keys albums.

Never mind. As a progressive, hard rock album, Chameleon can stand the test of just about any rock fan's ears and earn high marks. Though not too close to any particular styles used by aforementioned composer Elliot Goldenthal, I must draw a comparison anyway because of the band's eclecticism. There's a little bit of everything tossed into the mix that works well here: Crunchy guitars, "First Time" and "Giants," jazzy hard rock complete with a horn section, "When the Sinner" and "Crazy Cat," ballads, "I Don't Wanna Cry No More" and "Windmill," classic keyboard styles, "Step Out of Hell," and even a string section, best utilized in "Longing." So, as you can see, you can find something for just about everyone, yet nothing that should prove too offensive to anyone other than metalheads (though its strange that I fall into this latter group, yet love this album anyway).

Performance and production must also be given high marks. I'm not sure I've heard many other CDs with such crisp production and Michael Kiske proves once and for all that he belongs in the top echelon of vocalists of all time in any genre; just get a load of his voice here! Too bad we're not hearing much from him these days.

Though nothing spectacular is featured on the bonus disc with the 2006 re-release, the B-sides are all solid, classic rock-sounding tunes and "Introduction" is a truly hilarious skit by guitarist Michael Weikath just adding to any recommendations I could make to this album's purchase; And what it all really boils down to is that people with an interest in any type of serious rock from the 1970s through the early 1990s had ought to check this out as they will almost all find a wealth of enjoyable material.
---
Chameleon is Copyright 1993/2006 Sanctuary. This review is written by and is the property of Isaac Engelhorn and does not reflect the opinions of Tripod.