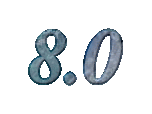 Composed by:
James Horner

Conducted by:
James Horner

Orchestrated by:
James Horner,
Thomas Pasatieri

Horner's The Mask of Zorro is a fun action score from top to bottom, too bad this was his last truly great work. I'd like to see him tackle something like this again in the future. Currently, IMDB.com claims that Horner is supposed to be composing for the Video game-based movie Soul Calibur next year. I actually doubt that this is likely, but we'll see...

Back to the topic at hand, TMOZ is basically Horner's Latin variation on Willow, which was, as many have said, a very original thing for him. As far as I know, he has never done any Latin-styled music before, but now that he's done it, I'm extremely impressed. Though some complain that the music's style is too cliche, it really would be hard to see a Zorro movie without it, and I wonder why people wouldn't realize that.

Horner does a *great* job with the style, the flavor is so precise and well though-out that it would be difficult to dislike, and Zorro's theme is just terrific. It's really incredible how well the theme fits into both action and drama, but never loses its effect. I'm pretty sure that track 8 is simply a concert arrangement of the theme, but I haven't seen the movie so I can't be sure. I've heard opinions on the film vary, so I'm not sure I want to see it or not. Though I know I would probably appreciate the score even more if I did see it.

There's very little direct borrowing in this score, though I did here a little bit of Legends of the Fall near the end of the second track, and track 4 has James's favorite four-note trumpet motif. Oh yeah, and the "Leave no Witnesses..." track contains a pretty good sized chunk of Holst's "Mars - Bringer of War", but other than that, I don't think I heard much borrowing. Okay, there *is* more; at certain points in the score there are quick statements of Jerry Goldsmith's "time" motif from Alien which Horner used in the sequel score Aliens. Well, now that I've listed most of the borrowings, it does seem a little overboard, but it's sadly not very much borrowing for James Horner.

The CD is rather easy to listen to all the way through as there is not one bad track, though the obligatory song on the end is a minor disctraction. It's listenable, but still annoying as are most Horner pop ballads. This one lacked the fire that made "My Heart Will Go On" so popular and therefore sank rather quickly into the recesses of most people's memories, and since this is such a long album release, it is really no bother.

If you're an absolute Horner hater, then of course you're probably going to buy this anyway just to riducule it (I know that happens a lot). If you love Horner's music, then you probably already have it too, but this exciting music can easily be recommended to the middle men as well. It's easily one of Horner's best of the 1990s if you're willing to look over its small flaws.
---
The Mask of Zorro is Copyright 1998 Sony Classical. This review is written by and is the property of Isaac Engelhorn and does not reflect the opinions of Tripod.