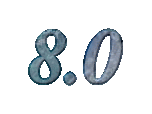 Composed by:
David Michael Frank

Orchestrated by:
William Motzig,
David Michael Frank,
Lawrence Schwartz

Conducted by:
David Michael Frank

Performed by:
The City of Prague Orchestra

If you've been paying any good amount of attention to film scores this year, you'd realize that, for the most part, we've had nothing very special at all. I've liked Final Fantasy, A.I., and an assorted other few. The thing that's truly odd is that most everything released this year has not been too horrendously horrible, but at the same time, there hasn't been one score released that I would deem a "classic" (at least a 9.5 on my rating scale). How even more odd it is that a television soundtrack to a show such as The Mole should outclass most of the original big screen scores to come out this year.

The previous paragraph is not an exaggeration. this CD is brimming with very entertaining music, based on many famous film scores from the past which were originally used to score the show. The Mole comes from Belgium where no royalties are necessary when publicly using the music of film, as it was originally done, even if it is famous. It may seem that Frank had much to live up to, but the fact of the matter is that to us Americans, he was simply scoring another "reality-based" T.V. show, only now he had plenty of inspiration. I'm not entirely sure what film scores are represented on this soundtrack (though I know there is a lot of James Bond in there) because Frank has done an exemplary job of making the music his own, while still showing hints of where the music came from.

Though there has been an orchestra employed in the making of this soundtrack, there is an abundance of synthetic beats, though much of the more electronic-based, Media Ventures-esque music of the soundtrack is not nearly as repulsive as you may think. In fact, I like much of it better than most genuine MV electronics because it is missing much of the pretense contained in that music, so it doesn't take itself nearly as seriously. The music and orchestrations may get thin at times, but that is to be expected when scoring a television show simply because it has to be done so quickly (I believe that composers only have a few days per episode, but I could be wrong about that), but it still allows you to see the greatness that the composer was shooting for.

Luckily, much of the performance is handled by a real orchestra and not strictly the usual synths when a score is done for television. The performance by the City of Prague Orchestra is nothing extraordinary, but it will blow those ordinary synths out of the water any day, so we can be glad that they were used for this project. In some instances their performance does shine, like the brass in "Cornfield Maze", and the strings in "Reunion". Good stuff. There are actually a couple good themes as well, like the string theme in the latter of the two tracks just mentioned. While there is nothing *directly* borrowed here, I can't help but shake the feeling that the main "Mole" theme sounds an awful lot like the main theme from The Godfather.

Though certainly not the best purchase you could make nowadays, The Mole is no slouch, especially for a television score and it does indeed outshine even most film scores this year. My suggestion: get it.
---
The Mole is Copyright 2001 Varese Sarabande. CD produced by David Michael Frank. Executive producers: David G. Stanley, Scott Stone and Clay Newbill. Executive producer for Varese Sarabande: Robert Townson. This review is written by and is the property of Isaac Engelhorn and does not reflect the opinions of Tripod.