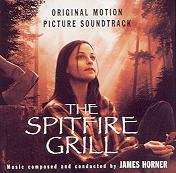 Track List:
---
An Uncertain Future 3:38
Shelby & Percy 5:55
Hannah's Fall 1:58
The Mystery of the Night 1:21
Open For Business 2:25
Remembering Eli 1:54
The Trees 1:39
A Gift from the Forest 4:43
Reading the Letters 2:02
A Healing Balm 5:59
A New Life for Gilead 1:25
Wrongful Blame 2:15
A Desperate Decision 5:07
...Care of the Spitfire Grill 9:53
Total Time: (50:14)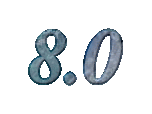 Composed by:
James Horner

Orchestrated by:
James Horner

Conducted by:
James Horner

It's difficult far too often for a composer to write a soft, wistful score that uses delicacy to its advantage to keep the listener interested. Far too often because half of the time, these scores are incredibly boring. It's because of this that I have been such a fan of James Horner in the past. He is one of the few composers who hardly ever writes a soft, dramatic score that is boring. The Spitfire Grill is no exception. It is one of Horner's better works and partially one of his best.

Actually, the first paragraph is only somewhat true. I do think that the entire first portion of the CD, tracks 1 through 8 are almost thoroughly dull, with only little bits of a whispy flute motif that make any sort of highlight. Even though that much of the music is dull though, this disc is completely worth its full price for the latter section of the album. Tracks 9 through 14 are all strung together with what is probably Horner's best theme from any of his small, personal scores like this. It's so dripping with American country flavor that one can't help but love it's beauty, yet it avoids any sound that you might hear from so-called "country" artists. The solo violin performance of the melody in "Reading the Letters" is terrific, and it makes an excellent compilation track, but the theme never achieves its full power until the end credits, "...Care of the Spitfire Grill", which is ten full minutes of pure Horner magic. One of his single best tracks ever.

This is one of the rare Horner scores that can be used as a slap in the face to his dectractors, as it is almost 100% original. You might hear a couple notes here or there that may remind you of another Horner score, but it is not distracting, and should have nothing to do with your enjoyment or your decision on whether or not to purchase this soundtrack.

The orchestrations themselves are worthy of note. All of the arrangements were done by Horner himself and they are quite lovely. It's no wonder that he didn't hire anyone else since they are so simplistic, with that country flavor that I mentioned earlier. The entire score is almost entirely performed by strings, going light on the woodwinds, with minimal percussion, and the only brass in the entire work is a single french horn that shows up from time to time, almost only noticeable in the final track.

I'm sure just how many people know this, but Horner's score is not the one originally written for the film. The whole picture was bought by Columbia for 10 million dollars after a film festival. It initially had a score by an unknown composer (though that may have changed since I don't know who the composer was anyway). Horner was later brought in to add to the score, but instead wrote an entirely new one. At least that's what I've heard; it would break my heart if I were to find out that Horner copied from the original score and didn't give the original guy credit, but since Horner has been known to do things like that, it wouldn't really surprise me.

If I've convinced you that you should go out to get this CD and you are a first time listener, I suggest that you cut to the chase by starting on track 9, lest you risk being bored by it, though the music does work well in its entirity if you sleep to it. Of all of Horner's more mellow, dramatic (keep in mind that that's "mellow, dramatic", not "melodramatic") scores, I could probably recommend this one the most.
---
The Spitfire Grill is Copyright 1996 Sony Classical. CD produced by James Horner This review is written by and is the property of Isaac Engelhorn and does not reflect the opinions of Tripod.