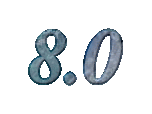 Composed by:
Danny Elfman

Orchestrated by:
Steve Bartek,
Mark McKenzie,
Edgardo Simone,
David Slonaker

Conducted by:
Pete Anthony

For some reason I went into the film score fandom a few years ago thinking that I didn't like Danny Elfman. Nowadays, I'm trying to figure out why. I think it might be the fact that I started listening to his music right around the time that it pretty much sucked, when all he wrote was crap like Mars Attacks or Men In Black (two scores I despise), despite the fact that I loved his work from the past like Batman and Edward Scissorhands. But for whatever reason I didn't like him at that point, he has definitely been writing stuff that I can appreciate recently. In 1999, his Sleepy Hollow blew my expectations of him out of the water. He followed that with a few excellent scores and this summer came out with a piece that should appeal to everyone.

Planet of the Apes is a great score. Though mostly a mass of percussion, I can think of nothing better musically to depict the visual barbarism contained in the movie. It's not all high-power, but to tell the truth, I might be a little happier if it was even a little more loud and vicious.

This score has been compared to Goldenthal's Final Fantasy simply because of its connection to a large sci-fi blockbuster. I'd have to say that this is a little similar to FF, though not entirely so because this has a much more upbeat and heroic spirit. Personally, I don't like this as much as Goldenthal's work simply because this isn't *quite* as complex, but in terms of a straight-forward listening experience, this is much easier to get into and much easier to understand. Another score that this has been compared to (much less justly than with the FF comparison) is Jerry Goldsmith's original 1960s classic Planet of the Apes. Well, for one thing, these two are fundamentally different. The old score was driven much more by the political overtones of the film, while this exists for a much less "controversial" reason: to support an uncomplex action movie.

Actually, this brings me to a rather interesting point: I'd really like to know why some people in Hollywood feel the need to remake classic films. Not that Tim Burton is my favorite director (nowhere near it), but I don't understand why even someone big like him can be driven to revisit ground that has been tread, and tread well. Not that this film had much to do with the original, other than the basic, dumbed-down, incontroversial plotline. It really made to whole movie seem kind of pointless in my eyes, but regardless, we now have an excellent addition to at least Danny Elfman's repetoir.

Sorry about this, but I'm going to have to complain about something. As everybody knows, James Horner copies from himself *a lot*, so at this point everybody is basically used to it. The problem is now I hear more and more borrowings by other composers from their own work. In just the last few months, John Williams did Harry Potter, a score that was a retread of much of his past work. A little earlier, Elliot Goldenthal's Final Fantasy was more than less original, yet it borrowed quite heavily in spots from his Batman scores. Though Elfman's borrowings are much less obvious, I can't help but hear the use of one of his chord progressions from Batman repeated several times in different places. There are also a couple of other, smaller quotes from that score, which seem to stick out far too much to me.

The summer was pretty good for Danny, since this is one of the better releases this year. Like many other major releases, I think that this could have been a lot longer, and since there is an annoying electronic remix of music by Paul Okenfold at the end, there is no excuse not to have more score on the disc (unless there was no more to include, though I'm pretty sure that there was). POTA is a good score and recommendable to most fans of Elfman, and since the film was so popular at the box office, I'd have to say that almost any fan of film scores should go ahead and pick this CD up.
---
Planet of the Apes is Copyright 2001 Sony Classical. CD produced by Danny Elfman, Steve Bartek, Ellen Segal, and Marc Mann. Executive producer: Tim Burton. This review is written by and is the property of Isaac Engelhorn and does not reflect the opinions of Tripod.