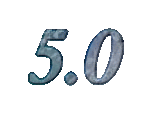 Composed by:
Graeme Revell

Orchestrated by:
Tim Simonec

Conducted by:
Graeme Revell

It's not that I really have anything against Graeme Revell; I do enjoy a couple of his scores. Two in particular immediately spring to mind: The Saint and Mighty Morphin Power Rangers. Both of these scores are great fun and the latter is unfortunately immensly underrated. In fact, it is a terrific adventure score that many devout soundtrack collectors should pick up if they *ever* have the chance. The two scores Pitch Black and Bride of Chucky on this Super Tracks promo are unfortunately a whole other matter entirely. Both scores on this disc fall into Graeme's "funky" style of rock-based music and annoying electronic backbeats. Anyone who heard his score last year to the box office failure Red Planet will know exactly what I'm talking about. It is this manner of scoring (even apart from Media Ventures) that is causing the downfall of many a score collector's hopes for the future of the business.

The scores are not at all awful. The first is quite listenable and worthy "trance" material, but if I'm going to spend twenty dollars on a promo I'd really prefer to have something that I can enjoy a bit more. Super Tracks is well known for its great releases of soundtracks that would otherwise be impossible to track down, and in this case it all depends on whether you're a fan of the films or not.

The first half of the album which is occupied by the Pitch Black tracks is much more like the Red Planet score than the second half of the album. The underscore of the survival horror flick is very "techno-y" consisting of the synth backbeats beneath a bed of perfectly uninteresting writing. Still, this *does* have its charms in certain places and even gets halfway enjoyably at some points. For the most part though, this is something that would best be listened to while "doing other things" like relaxing or whatever it is that you like to do in your spare time.

The second, shorter half of the CD is dedicated to the Bride of Chucky horror score. While perhaps more interesting to listen to on album than the Pitch Black material, this is still rather bland and uninteresting compared to most "normal" horror scores. This never rises to contain any personality and overall is pure mediocrity.

Really, I can't recommend this CD since it costs twenty dollars and isn't that great anyway. I suppose that if you've seen the films and liked the scores then you can pick this up, but I'm pretty sure that you will still be dissapointed. If you absolutely have to buy this, head over to Super Collector.
---
Pitch Black/Bride of Chucky is Copyright 2001 Super Tracks. Score produced by Graeme Revell. CD produced by Graeme Revell and Ford A. Thaxton. Executive producer: John J. Alcantar III. This review is written by and is the property of Isaac Engelhorn and does not reflect the opinions of Tripod.