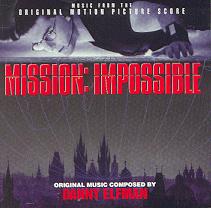 ---
Track List:
---
Sleeping Beauty 2:28
Mission: Impossible Theme 1:02
Red Handed 4:21
Big Trouble 5:33
Love Theme? 2:21
Mole Hunt 3:02
The Disc 1:54
Max Found 1:02
Looking for "Job" 4:38
Betrayal 2:56
The Heist 5:46
Uh-Oh! 1:28
Biblical Revelation 1:33
Phone Home 2:25
Train Time 4:11
Menage A Trois 2:55
Zoom A 1:53
Zoom B 2:54
Total Time: (52:22)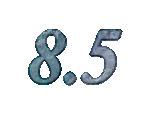 Composed by:
Danny Elfman

Conducted by:
Artie Kane

Orchestrated by:
Steve Bartek
Mark McKenzie

I'm not exactly sure why, but many online soundtrack reviewers really have something against this score. I will admit that it is unusual because it is mostly comprised of unique percussion. But if you listen to it enough though, you will begin to hear why I like this score so well: it's just plain fun! The movie itself was a bit convoluted, but not that hard to understand if you really paid attention, and I liked the story a lot. So, as some claim, the score does little to cement the film together. The problem is, it doesn't have to, it fits context very well just the way it is and Elfman knew exactly what he was doing when he wrote it.

Apart from Shifrin's main theme, there aren't really any other themes apart from a fantastic fanfare that appears now and then, and recieves the big brassy treatment on "Zoom B". The ferocity of the action cues is very exciting and is one of the reasons that this is in the few Elfman scores that I enjoy. The Conclusion of "Zoom A" is so viscious that it gets nearly unbearable: I love it!

I don't understand why this is not liked by many (Filmtracks claims that it's one of the ten most overrated scores of the 1990s). I personally think that this score is *underrated*, and I recommend it to all fans of interesting and exciting action music. People have to be more forgiving and try not to hate music just because it is percussive and lacks strong constant melody.
---
Mission: Imossible is Copyright 1996 Point Music. This review is written by and is the property of Isaac Engelhorn and does not reflect the opinions of Tripod or any other party.