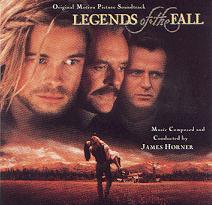 ---
Track List:
---
Legends of the Fall 4:17
The Ludlows 5:40
Off to War 5:55
To The Boys 2:49
Samuel's Death 8:24
Alfred moves to Helena 3:01
Farewell/Descent Into Madness 8:13
The Changing Seasons, Wild Horses, Tristan's Return 5:11
The Wedding 3:06
Isabel's Murder, Recollections of Samuel 3:58
Revenge 6:20
Goodbyes 3:12
Alfred, Tristan, the Colonel, The Legend... 15:09
Total Time: (75:10)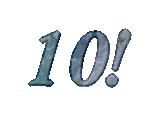 Composed by:
James Horner

Conducted by:
James Horner

Orchestrated by:
Tomas Pasatieri,
Don Davis

Performed by:
The London Symphony Orchestra

Many Horner fans believe this to be his best score of the 1990s and I'm forced to agree. No other score by Horner in the past decade has had so many powerful themes. Themes that are given even more credibility by the powerful performance by the London Symphony Orchestra. The movie itself is a sweeping (if not sometimes overdone) drama, perfectly suited to be carried by a score based on such leitmotif. The main theme is certainly one of Horner's best, and the supporting themes, most notably Susannah's love theme, are quite close behind.

This is honestly one of Horner's most original works. There's little to no trace of any "self rip-offs" that the composer is known for, so there's little to worry about in that regard. Still, most of those who seem unable to find anything good in Horner's works simply ignore this score. I personally believe that most who claim to dislike Horner simply do not like heavy dramas and choose to insult Horner for his love of them, as he has enjoyed such success scoring them.

James seems to really have a knack at capturing the true spirit of films in his music, and his talent has manifested itself in the films of director Ed Zwick seemingly more than for any other director. No one can really doubt that this score, and Horner's other early score for a Zwick film (Glory) fit and enhance the emotions of the movies beyond most others. Including John Williams' Schindler's List, IMHO.

More that just wandering underscore as was the case for Braveheart, Legends hardly ever becomes boring or stretched out, even at its long, 75-minute running time. All fans of Horner should pick this up right away. If you don't like Horner's dramatic style then run as far from this as you can, but if you appreciate it like I do, then this score's hard not to fall in love with.
---
Legends of the Fall is Copyright 1994 Epic Soundtrax, Sony Classical. This review is written by and is the property of Isaac Engelhorn and does not reflect the opinions of Tripod or any other party. Blah, blah, blah...