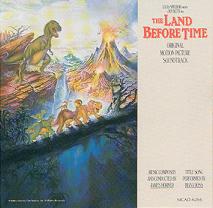 ---
Track List:
---
The Great Migration 7:49
Sharptooth and the Earthquake 10:33
Whispering Winds 9:00
If We Hold On Together 4:07
Performed by Diana Ross
Foraging for Food 7:15
The Rescue/Discovery of the Great Valley 12:43
End Credits 6:22
Total Time: (58:08)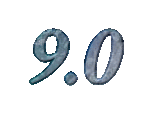 Composed by:
James Horner

Orchestrated by:
Greig McRitchie

Conducted by:
James Horner

Performed by:

The London Symphony orchestra,
King's College Choir, Wimbledon

A wonderful, if somewhat slow-paced adventure score. After reading several reviews, and being the psychotically devoted Horner fan that I am, I purchased this online. From the very beginning, the most noticeable aspect of this score is it's similarities to Willow. While in the same vein, it lacks the same excitement and enthusiasm, which is more than made up for with its great themes, my favorite being the "friendship" theme used for Littlefoot and his cohorts. There are a few other themes, but none that stand out quite as much, though one theme heard in the first track is almost exactly the same as one of the main themes from Horner's own An American Tail from 1986.

Diana Ross' pop ballad, which seems rather oddly placed, is one of the highlights of the score, rather than being a nuisance. Instead of using one theme, it uses all of the major themes for a wonderful conglomeration of the entire album. And Ross has a much more listenable voice than a certain Celine Dion we all know.

Each track is fairly long, and each has several sections. My favorite track is "Whispering Winds," although I like several sections throughout the other tracks. I especially like one particularly zany section in "Foraging for Food" where a trumpet and xylophone are given the opportunity to just go nuts, and the reunion of the dino youths with their parents is truly touching. "End Credits" is an excellent summation of the whole thing, containing the best arrangement of the primary themes.

Although not as exciting as Willow that followed, this has several exiting moments. Which generally have to do with escaping the dreaded "sharp teeth" of SharpTooth, adding to the reasons I have for recommending this. Do yourself a favor and pick up a fun little soundtrack called The Land Before Time.
---
The Land Before Time is Copyright 1988 MCA Records. This review is written by and is the property of Isaac Engelhorn and does not reflect the opinions of Tripod.