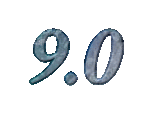 Composed by:
Elliot Goldenthal

Orchestrated by:
Robert Elhai,
Elliot Goldenthal

Conducted by:
Jonathan Sheffer

An ingeniously gothic score for an ingeniously gothic movie. Tim Burton and Danny Elfman can eat their hearts out, Neil Jordan and Elliot Goldenthal are the real deal. Actually, I don't want to attack the other guys too harshly, but this particular director/composer collaboration is impossible to ignore. Both parties have contributed extremely well to the vision of author Anne Rice with rich sound and color. I particularly like the way this collaboration shifts between different styles and movies, but this isn't review for one of Goldenthal's other collaborations with Jordan, it's a review to Interview With the Vampire.

It's no wonder that Goldenthal has quickly become one of my favorite composers, I often wonder how well other movies would have been scored had they had Goldenthal's musical touch. Strong themes and atmospheric dissonance blend to create a dark masterpiece worthy of any fan of vampires (which I'm really not) or any fan of film noir (which I am). The "Born to Darkness" main theme, which is introduced in track 2 sets the mood for the entire story, assisted by Lestat's theme and a host of others, that provide a subtle, yet brilliantly effective backdrop to the evils (however you feel about them) being committed on screen by Tom Cruise and his blood-sucking brethren (where have I heard that before? :-)).

The usual Goldenthalian atonality sounds very good, and extremely similar to Alien3's. "Escape to Paris" begins with the same tremolo strings that were heard in "Bait and Chase" from that score, and what follows is pure creative genius. Ranging from elegance to hideousness to disturbing combinations of both, becoming more and more unstable as the score moves along. You never know what quite to expect when Elliot really gets his creative juices flowing.

If you don't like the loud atonality I would suggest that you stay away (like most Goldenthal albums), though there is still much to recommend this. I love the loud blaring horns calls of Lestat's theme at the beginning of "Abduction and Absolution," which signal the capture of Brad Pitt's character and the murder of someone close to him. The piano accompanying the action is breathtaking, even though it is not used extensively. "Louis' Revenge" is a desperately disturbing piece that plays as Brad Pitt unleashes his fury on other Vampires in Paris, proving to be another highlight.

I don't usually like rocks songs being included on score albums, but in this case, the song is strikingly appropriate, in the film and on the disc. I would have preferred the original Stones' version over a performance by Guns 'N' Roses though. The song itself is very popular so it's really not much of a complaint, and since it is heard after the score has concluded, it shouldn't bother film score purists much at all.

Some may find the darkness of the score intolerable, though it's not quite as dark as say, Kilar's Dracula, it rarely rises above the gothic atmosphere, despite the more peaceful sections such as the "Born to Darkness" tracks and the waltzes. This said, people who generally tend to shy away from Goldenthal's work might want to think twice before picking this up, but those who seem keen on his work but haven't fully heard much of it may want to pick this up as a starter kit. Those who are fans of the composer probably have this already, but if you're a fan who doesn't, you should be ashamed of yourself. Interview With the Vampire represents Goldenthal nearly at his best, even though I like his others such as Alien3 and the recent Titus better.
---
Interview With the Vampire is copyright 1994 Geffen Records. This review is written by and is the property of Isaac Engelhorn and does not reflect the opinions of Tripod.