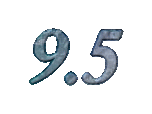 Composed by:
John Williams

Conducted by:
John Williams

I generally have to wipe an incredulous look off of my face when I read reviews raving about one particular score composed by John Williams for a Steven Spielberg film, and that score is E.T. - The Extra Terrestrial. It's not that I don't like the score, it's just that I feel it has been severely overrated due to most people's nostalgia. Indeed, those who generally do rave about that score are people who loved the film as children, and I suppose that may also be why I don't place the score on such a high pedastle: I didn't really watch the film much, because my parents didn't really care for the film themselves. Looking on it all these years later, I can understand why they felt that way. The movie is kinda dumb. However, Spielberg's less successful and still dumb movie, Hook bears a score that I would be proud to hail as one of my favorites. Not only is the "Peter Pan Sequel" more complex than its predecessor (I'm talking about E.T., not Peter Pan), I personally think that it is much more fun and exciting to listen to as well.

The power of this soundtrack sweeps in the listener right from the very start with the premier track, actually the trailer music for the film composed by Williams before his work on the meat of the score. This short track has been considered the greatest piece of music that John has ever written now by some people. While I wouldn't go that far, I truly do love it, and it's not even my favorite part of the score. I'm really not sure what my favorite track is simply because there is so much incredible music throughout the entire duration of the score. Apart from the opening track, some of my favorite parts are in the later tracks like the childish fun of "The Never-Feast" and the incredibly huge and swashbucking arrangement of the main theme near the end of "Remembering Childhood". Probably the most consistent track, though is "You Are the Pan". As I understand it, and I have not confirmed this with my own ears, much of this track was in fact borrowed directly from Georges Delerue. Since I haven't heard the Delerue materiel, to me the music will always belong to Williams. I'd have to say probably the most *fun* track is "Presenting the Hook" which underscores Smea's carrying of Captain Hook's hook to him (umm... I think I said that right :-) ). I don't think I've ever heard more devilishly comedic, yet insanely entertaining music in my life.

What else astounds me is not only are there highlights and tons of great themes spread out through all of the tracks, it is simply incredible how well Williams glides from fun to scary, or to hauntingly beautiful with such ease within the confines of mere seconds. Almost every track switches between all of the different feelings and emotions present throughout the entire score. There are a few exceptions like the songs, but for the most part, this is how the music works.

Speaking of those tracks that don't feature multiple highlights, one of them, "Banning Back Home", does not require them since it is a highlight all to itself. Unlike most of the orchestral work that John Williams does nowadays, and unlike the rest of even this score, this hearkens back to the days of "Johnny" Williams' jazz musicianship. The track is a jazz piece centered around a piano solo, and even though John himself is not the performer, it reminds us that he is a very multitalented man that does not only have to work with a large, grand orchestra to produce incredible music.

Unfortunately the soundtrack release does have its faults, which are nothing so heinous as to prevent me from recommending the CD. Anyway, there are a couple of pretty bad songs. The first, "We Don't Wanna Grow Up" sounds as if it was put on the disc for the people it was written to be performed by: children. The second song, "When You're Alone" is not as annoying for those of us who are no longer younger than ten, but it is simply nothing all that special, despite the fact that it was nominated for best song by the academy. Another problem this release suffers from is the fact that the tracks are not listed on the outside packaging. Contrary to popular belief however, the tracks are not only listed on the disc itself, they are in fact listed on the very last page of the insert booklet as well.

As you can tell by now, Hook is truly one of my favorite scores, and even though the movie wasn't very good, Williams produced a miracle. Maybe it's not completely on par with his work on the Star Wars films, but in its own way, it is even more enchanting. Hook is simply one of the best scores of the 1990s, and one of the best fantasy scores ever. You can find it in just about any store that sells CDs, so what are you waiting for? Get it now.
---
Hook is Copyright 1991 Epic Soundtrax. Produced by John Williams. This review is written by and is the property of Isaac Engelhorn and does not reflect the opinions of Tripod.