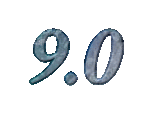 Composed by:
Rachel Portman

Orchestrated by:
Jeff Atmajian

Conducted by:
David Snell

Pleasant surprises unfortunately don't come everyday, but they do come every once in a while, and I'm certainly glad for it. If you've read the only other review I currently have of a Rachel Portman score, Addicted to Love, you'll know that I'm not exactly her biggest fan in the world, but another thing I said in that review was that I'd like to hear her do something more action-oriented in the future. While not an action score by any means, Hart's War is a much larger and dramatic sort of project than anything that Portman has worked on in the past, and it's certainly a welcome change from the norm for her.

As it turns out, it seems that Portman was nearly born to score dark, war-time dramas like this. Such is my regard for this score. The reviews that are already out regarding this score seem to not feel that the composer has hit quite the right note when it comes to the darker aspects of the film, but I feel that the music does well in capturing the cold, ruthless atmosphere of the P.O.W. camp. Though I'm probably not going to see the movie, the score alone almost tells the story, and that is what any good film score should do.

As usual, Portman's work is very motif-driven. There is a terrific title theme and a little echoey, piano and string motif that spring up here and there. Track 13 of this CD is probably the best cue of the year thus far. Its sheer power is simply fierce, and it's almost worth the price of the soundtrack alone, but then there are other great parts, the best almost always being those that occur when "bad" things happen. The drama always seems to crescendo at these moments, especially at times like track 5, "Visser Finds Tunnel". These moments are wonderfully powerful, and much darker than anything that Portman has attempted.

There are excellent liner notes in the insert by the director, who is apparently very pleased with the composer's effort, even going to far as to mention the fact that it is not the kind of film that one would expect Portman to score, even though she has done a terrific job nevertheless.

Hart's War certainly gets a recommendation from me, just be careful not to read the track titles if you haven't seen the movie yet and plan to, because there are definitely spoilers there. This score doesn't quite achieve a "classic" rating of 9.5, but it comes damn close at a very high 9.0. If you're ever leary of purchasing a Rachel Portman score, you can finally breathe easy when picking a CD of her's up. Hart's War is great.
---
Hart's War is Copyright 2002 Decca Records. Produced by Rachel Portman. This review is written by and is the property of Isaac Engelhorn and does not reflect the opinions of Tripod.