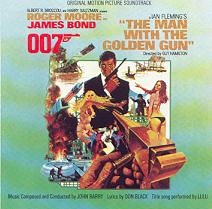 ---
Track List:
---
Main Title: The Man With the Golden Gun 2:37
Scaramanga's Fun House 4:39
Chew Me In Crisly Land 4:02
The Man With the Golden Gun 2:33
Getting the Bullet 2:45
Goodnight Goodnight 5:24
Let's Go Get 'Em 3:45
Hip's Trip 3:22
Kung Fu Fight 1:58
In Search of Scaramanga's Fun House 2:32
Return to Scaramanga's Fun House 6:29
End Title: The Man With the Golden Gun 3:05
Total Time: (43:11)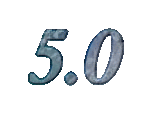 Composed by:
John Barry

Conducted by:
John Barry

John Barry composed about ten thousand James Bond scores in the sixties through the eighties. Though some people will want to shoot me for saying this, I basically think that all of Barry's Bond scores sound the same, so only a couple really stand out, and this isn't one of them. Like the rest in the series, the Golden Gun Guy has a fun title song, this time voiced by Lulu. Sadly, the song is probably the only good track on the whole CD, with the possible exception of track 4 which is just another mock-dixieland arrangement of the same song anyway, and since you can find the orignial song on the "Best of Bond" CD, there's really no need to have this.

Also, the main James Bond theme is not contained on here with the exception of a few arrangements within the score, so you'll be dissapointed if you pick this up thinking you're buying a copy of the theme. Keep this in mind if you find this at the store.

There are a few scores in the series that I like, but just not this one, if you want to purchase a decent Bond score then look to Goldfinger, You Only Live Twice, Moonraker, or A View to a Kill. The Man With the Golden Gun just isn't worth the money it costs (unless maybe, if you find it used). Fans of Barry or James Bond completists may want to own this, but even then, you don't have to unwrap it. As strictly average as film scores get.
---
The Man With the Golden Gun is Copyright 1974 EMI. This review is written by and is the property of Isaac Engelhorn and does not reflect the opinions of Tripod.