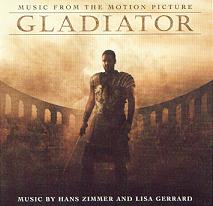 ---
Track List:
---
Progeny
The Wheat
The Battle
Earth
Sorrow
To Zucchabar
Patricide
The Emperor is Dead
The Might of Rome
Strength and Honor
Reunion
Slaves to Rome
Barbarian Horde
Am I not Merciful?
Elysium
Honor Him
Now We are Free
Total Time: (61:31)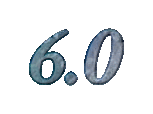 Composed by:
Hans Zimmer,
Lisa Gerrard,
Klaus Badelt

Orchestrated by:
Bruce Fowler,
Yvonne S. Moriarty,
Walt Fowler,
Ladd McIntosh,
Elizabeth Finch,
Jack Smalley

Conducted by:
Gavin Greenaway

Am I the only person on Earth who found this score to be ridiculous? As if Zimmer's style of scoring is suited for such a setting. With such a broad range of emotions conveyed in the movie, one would think that even Zimmer, as irritating as most of his music is, could come up with something better. If not better, then at least more suited to such a movie. The psuedo-new age and synth rhythm music that Zimmer so often employs often intigrates well with garbage movies like The Rock, but for Gladiator a different approach was desperately needed, and Zimmer and Lisa Gerrard were simply not up to it. Instead, they simply decided not to venture (Media Ventures, get it? :-p) too far from the norm and stick firmly within the limits of what they were commonly used to. No going out on a limb here, as was what added so well to movies like The Lion King and The Prince of Egypt. Of course this may tie into the shifting of locations within movie, leaving the composers keen on the thought of making the score a little more eclectic than it needed to be.

Basically, if you've heard most previous Zimmer action scores, you're going to hear nothing new at all. Not that it is necessarily a bad thing that Hans writes it, he actually does it quite well, but the constant synth pulses in the background and acoustic guitar clash horribly with the film's Roman setting. Gerrard's new-age vocals, which sound pretty good apart from the film, clash even more, and the problem stems from this: This is good music, but it's the *wrong* music, and contrary to what some people have said or have thought, it just doesn't sound Roman.

The movie itself was actually kind of a dissapointment for me. My uncle and one of my friends spoke very highly of it so maybe I was expecting too much, but it didn't really grab me like some similar movies do (Braveheart, anyone? "hold... HOLD... HOLD...!"), and I did enjoy it to a certain extent, mainly because of the excellent acting. The best parts of the score are those that dramatize unfolding events for the characters, especially cues like "Am I not Merciful?" which greatly heighten the tension. I don't really dislike any of the music, as with just about any orchestral score, this has its highlights. My favorite part of the entire soundtrack is probably the last minute of "Barbarian Horde." It's simply a nice, loud action section that contains little to no inclusion of strong synth influence. "The Battle" at the beginning sounds quite good as well, especially since it's a waltz, which is unusual for a battle scene, but somehow seems to work well (too bad the same can't be said for the rest of the action sequences).

I don't believe that this is a horrible score, but I certainly think that it has been severly overrated, and basically falls into mediocrity. Gladiator may sound halfway decent on disc, but hard-core score fans had best avoid it as it simply seems to lack any strong maturity. People who are already fans had best revisit golden age soundtracks like Ben Hur and Spartacus and realize just how much more Gladiator *could* have been.
---
Gladiator is Copyright 2000 Decca. This review is written by and is the property of Isaac Engelhorn and does not reflect the opinions of Tripod.