---
Track List:
---
The Spirit Within
Race to Old New York
The Phantom Plains
Code Red
The Kiss
Entrada
Toccata And Dreamscapes
Music For Dialogues
Winged Serpent
Zeus Cannon
Flight To The Wasteland
A Child Recalled
The Eighth Spirit
Dead Rain
Blue Light
Adagio And Transfiguration
The Dream Within
Spirit Dreams Inside
Total Time: (56:38)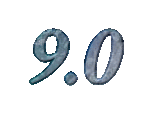 Composed by:
Elliot Goldenthal

Orchestrated by:
Robert Elhai,
Elliot Goldenthal

Conducted by:
Dirk Brosse

Performed by:
The London Symphony Orchestra,
The London Voices

So much anticipation and speculation has gone into the wait for the soundtrack release of Elliot Goldenthal's score for Final Fantasy: The Spirits Within, that it's almost hard to know the general consensus among soundtrack fans (film and game alike) as to how good the score was going to be. As a fan of the composer, I am in the vast minority and personally would guess that most fans of Nobuo Uematsu's video game scores (of which I am also a fan) were not entirely enthused at the thought of an outsider handling the compositional chores for the Final Fantasy movie. Well, I'm sorry to report that if you are unused to modern orchestration techniques and dark scoring with much dissonance, then you're almost certain to be disappointed by Mr. Goldenthal's effort. If you are a fan of modernism or darker, more gothic styles in your music, then you should be quite pleased with the results of Elliot's work.

For those unfamiliar with Elliot Goldenthal's music, he is classically trained under legendary composer Aaron Copland and has been responsible for the scores to such films as Alien3 and Batman Forever. While the former is a perfect example of the composer's experimental techniques (utilizing an almost completely atonal sound palette), the latter showcases an over-the-top style, spoofing the very movie it was composed for with intense comedic influence. Goldenthal's most ingenious score, in my opinion, is last year's Titus, one of the most eclectic (and just plain weird) scores I've come across. Though I thought Titus was a masterpiece, opinions regarding the score have been sharply divided since its debut in January of 2000. Final Fantasy: The Spirits Within definitely falls somewhere near Alien3 in sound, containing some extremely dissonant, yet compositionally impressive material. That's not to say, however, that there is no tonal music, much of the score is composed of excellent tonal music, though it is, for the most part, extremely dark and menacing. I don't believe that it even rises out of minor key. Though this may be viewed as odd by usual standards, it produces a similar effect compared to swelling major chords like the ones used in the opening sequences of Final Fantasy IX by Mr. Uematsu.

Certainly one the score's strongest asset is it's incredible performance, courtesy of the virtuoso London Symphony Orchestra, with a recording that is crisp and brings out all of the power intended by the composer. As reported, there is an extra large brass section handling much of the music, and in the main title, "The Spirit Within", the sheer force of the horn section is likely to blow you away. It's truly impressive. Adding even more to the impression the music leaves is the immaculate performance by the London Voices, a huge choir heard in classic film scores like Ennio Morricone's The Mission and John Williams Star Wars Episode 1.

The main theme of the score is first heard in the cue "The Kiss". This theme is certainly more subtle than just about any Nobuo Uematsu melody and is almost certain to pass many by if they are not directly searching for it. It doesn't smack you in the face like many of the more lyrical, pretty melodies of Squaresoft composers, or of other film composers like James Horner.

One track that is certainly of interest is track 7, "Toccata and Dreamscapes", which hearkens back, more than any other cue, to Goldenthal's early 1990s score for Alien3. Almost completely atonal, this track is truly disturbing, yet somehow emotionally moving. It is actually rather difficult to describe, though Elliot's own "orchestral anarchy" term from his Cobb liner notes comes to mind. Despite the fact that *I* love this track, I actually doubt that many fans of traditional Final Fantasy music would find it interesting at all. In fact, many of those who cling to tradition may be outright repulsed by it, and I must warn all soundtrack fans who may feel that way. Fans of traditional music *will* appreciate certain aspects of the score, despite some of the more noisy music it contains. A few tracks are augmented by a terrific piano and some of the fluttering string-work is just plain awe-inspiring. The conclusive score track, "Adagio and Transfiguration" is easily my favorite. I can hardly express how enthusiastic it seems. It is certainly beautiful and exciting at the same time, even though it ends on a rather subdued note. "Dead Rain" contains a nifty synth beat which adds a little bit to the eclecticism of the soundtrack.

There are two songs at the end of the CD, which may be an attraction to some. "The Dream Within", performed by French vocalist Lara Fabian is excellent. With music by Goldenthal based on the "love" theme heard throughout the score. The other song, "Spirit Dreams Inside", is not an attraction for me. Personally, I cannot tolerate most current rock music, and the song that closes the CD certainly reminds me of that. I'm not sure why, but I just can't seem to get into this style. Fans of current rock music, or the performing band, "L'Arc-en-Ciel", may enjoy it though.

Even though I was expecting a certain fear to come true, I was kind of hopeful that the score would at least contain a reference to the Uematsu scores of the game series. Though it was not part of the central series, even Final Fantasy Tactics contained a very short statement of the famous "Prelude". I am honestly rather disappointed in the fact that there is no reference whatsoever in the soundtrack to The Spirits Within, but I suppose that I can accept it. It's not as if it's really a flaw on Mr. Goldenthal's part, since as near as I can tell, the film is as far removed from the spirit of the games as possible.

Overall, I'd say that there are some parts that may make you want to blow out your speakers, and there are parts that may make you cry. There is actually some rather dull filler, but not enough to hurt the overall effect, and I would actually rather have more score on the disc. Since this is an "enhanced" CD, it contains a trailer to the upcoming Final Fantasy X video game. This extra feature eliminates some of the room that could have been left for more score. However, since I write this review before I've seen the film, I do not know how long the score acutally is, so I don't really know how much is missing. The insert contains some notes by the composer on his approach to scoring, a feature that is sadly lacking in most American film score releases these days, and lyrics for both songs are included as well. I don't really feel that this score is a classic, but it is certainly very good and intelligently done. Basically, I appreciate the music contained in this score and recommend it highly to fellow Goldenthal fans. Others had better first see the film and then make their judgements.
---
Final Fantasy: The Spirits Within is Copyright 2001 Sony Classical. This review is written by and is the property of Isaac Engelhorn and does not reflect the opinions of Tripod.