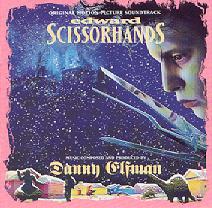 ---
Track List:
---
Part One: Edward Meets the World....

Introduction 2:36
Storytime 2:35
Castle on the Hill 6:25
Beautiful New World/Home Sweet Home 2:05
The Cookie Factory 2:14
Ballet De Suburbia 1:17
Ice Dance 1:45
Etiquette Lesson 1:38
Edwardo the Barber 3:19

Part Two: ...Poor Edward!

Esmeralda :27
Death! 3:29
The Tide Turns 5:31
The Final Confrontation 2:17
Farewell... 2:46
The Grande Finale 3:26
The End 4:47
With these Hands 2:43 (Tom Jones)
Total Time: (49:11)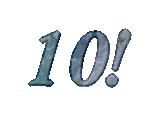 Composed by:
Danny Elfman

Orchestrated by:
Steve Bartek

Conducted by:
Shirley Walker

I think it's really a shame sometimes that Danny Elfman mostly abandoned his large orchestral style after the era of Black Beauty. Elfman has been responsible for some of the most exciting and memorable film music in the last couple decades of the twentieth century. Batman, Beetlejuice, and Sommersby; each is a masterpiece, and on par with some of the great work of composers long gone. Many of Elfman's scores in the past few years just haven't done much for me at all, save Mission: Impossible. Soundtracks like Mars Attacks! and Men In Black made me wonder just what Danny was trying to accomplish, only vaguely hinting at what the composer had previously achieved. In 1999 though, Tim Burton's Sleepy Hollow finally put an end a lot, though not all, of Elfman's wildy experimental tendencies, despite the fact that that score was largely loud and rather heavy-handed in the film it was meant for.

Edward Scissorhands is one of the maestro's earlier, hugely thematic and emotional scores. This is one of the most dazzling and pretty film scores of [fairly] recent years, touching in its gentleness, and haunting in its dreamy, fairy tale atmosphere, and certainly Elfman's most sincere and powerful work thus far. Although many fantasy-themed scores are enjoyable and fun to listen to, Edward Scissorhands takes a step further with its pure emotional power. To listen to it is to be swept away into Edward's bittersweet world. I would find it hard to believe that this world would effectively move the audience it is shown to without the beauty and elegance of Elfman's work.

The soundtrack release is done about as perfectly as possible. It is set up in the same way that the movie is, rather than having all of the cues out of order, they are all placed in chronological order to tell the story itself through music. And I've rarely come across any score that can convey the story so well through the music alone, but ES does it. Basically, it sets up the general mood with Edward's own music box-like theme and continues on with the story, introducing and developing a theme of love for Edward and Winona Ryder's character. To reflect the film, about midway through, the score becomes much more menacing as the world proves to be less accepting of Edward than previously thought. The climax, "The Grande Finale" is probably tied with "Descent into Mystery" from Batman as my favorite Elfman cue. It presents an incredibly sweeping version of the love theme that would break most people's hearts. Very touching.

As I've mentioned, I believe that Edward Scissorhands is the best Elfman score thus far. Fans of Elfman and film music in general should love it and I recommend it to all.
---
Edward Scissorhands is Copyright 1990 MCA Records. This review is written by and is the property of Isaac Engelhorn and does not reflect the opinions of Tripod.