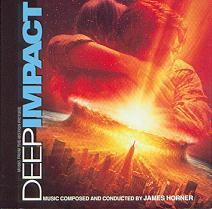 ---
Track List:
---
A Distant Discovery 3:52
Crucial Rendezvous 3:57
Our Best Hope... 13:20
The Comet's Sunrise 5:02
A National Lottery 8:21
The Wedding 3:56
The Long Return Home 4:40
Sad News 3:42
Leo's Decision 3:03
The President's Speech 4:25
Drawing Straws 10:37
Goodbye and Godspeed 11:34
Total Time: (77:09)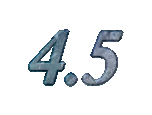 Composed by:
James Horner

Orchestrated by:
James Horner
J.A.C. Redford

Conducted by:
James Horner

As much as I hate to admit it, there are scores by James Horner that I find difficult to appreciate, this being one of them. And I actually don't find it just hard to appreciate, I really don't like it. Horner's detractors who claim that he overdoes it with dramatic scores aren't always too far from the truth, which is revealed in this album. I won't say that it's a completely worthless score, but its real problem lies in the fact that it *must* be heard in the context of the film. Hearing it on it's own will do little for die-hard soundtrack collectors or even Horner fans, and will certainly do nothing for average collectors. There are a couple good parts, I particularly like "Goodbye and Godspeed," but it's too little to late to save the soundtrack as a whole. Some redemption may be found in the shorter cues like "The Wedding," which contains a lovely soft melody ocasionally assisted by piano.

There are a couple decent themes, but they are hard to pick out at the slow tempo the CD craws along at. If you want to purchase a decent Horner score from recent years, don't make it this one unless you're a big Horner fan, and even then you might want to avoid it. For being the score to immediately follow Titanic in Horner's career, I'm very dissapointed.
---
DeepImpact is Copyright 1998 Sony Classical. This review is written by and is the property of Isaac Engelhorn and does not reflect the opinions of Tripod.