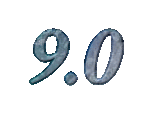 Composed by:
Stephen Warbeck

Orchestrated by:
Stephen Warbeck,
Paul Englishby,
Andrew Green,
Nick Ingman

Conducted by:
Nick Ingman

You may have noticed at this point, if you've read my site at all, that I'm a sucker for soft, personal, and emotional film scores. That's why I've forgiven many of James Horner's musical sins. While he may not be an incredibly original composer (at all), what he can do is manipulate his orchestrations in such a way as to truly get "in touch" with the audience. While I think that Horner's the best at it, there are others who are quite good. Thomas Newman, Mychael Danna, and the composer of Shakespeare In Love and this, Stephen Warbeck.

Believe it or not, this is the first CD of Warbeck's that I have gotten, and I'm nothing less than amazed. What I like most about this score is what so many have mentioned already, it's "Mediterranean", soothing atmosphere. I rarely hear scores like this. In fact, the only other soundtrack I own that really matches this style is Yasunori Mitsuda's video game score Chrono Cross, and just like that score, I feel that this music is just plain good, enjoyable, and heartwarming. The level of the music's effectiveness does go all over the scale during the course of the album, and I'm not so sure that I like the classical peices of music simply tossed in with the rest. I've never been the biggest fan of aria, and I especially find it to be annoying here. Also, the score itself seems to get darker and darker as the album progresses, but I suppose that's only natural.

Since it's in the title itself, the mandolin is used extensively throughout the score. I understand that this instrument is not for everybody, and I should warn you about that. It is not just used to enhance the orchestration, it's use is very "up-close and personal", and by the end of the album, people who have never even heard the mandolin before will be well aquainted with its sound. I've never cared for Spanish classical guitar, but the guitar sounds of further south are something else entirely. I think that it proves that guitar can be incredibly lovely when used the right way (though I'm sure that fans of Spanish classical guitar feel that way about their music too :-)).

All in all, I think that Captain Corelli's Mandolin, with the possible exception of Goldenthal's Final Fantasy is the best score of 2001 thus far, even though I'm sure that most film music enthusiasts will disagree with me on this point. For fans of soft, personal film scores, this gets my highest recommendation, and people who are into action had probably best avoid it. I can also recommend this to fans of Mitsuda's Chrono Cross score. Though it's not for everyone, plenty of people should love this.
---
Captain Corelli's Mandolin is Copyright 2001 Decca Records. CD produced by Stephen Warbeck. Executive producers: Kathy Nelson and Harry Garfield. This review is written by and is the property of Isaac Engelhorn and does not reflect the opinions of Tripod.