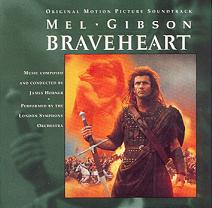 ---
Track List:
---
Main Title 2:51
A Gift of a Thistle 1:37
Wallace Courts Murron 4:25
The Secret Wedding 6:33
Attack on Murron 3:00
Revenge 6:23
Murron's Burial 2:13
Making Plans/Gathering the Clans 2:05
"Sons of Scotland" 6:19
The Battle of Stirling 6:07
For the Love of a Princess 4:07
Falkirk 4:04
Betrayal & Desolation 7:48
Mornay's Dream 1:18
The Legend Spreads 1:09
The Princess Pleads for Wallace's Life 3:38
"Freedom"/The Execution/Bannockburn 7:24
End Credits 7:12
Total Time: (77:56)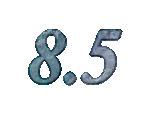 Composed by:
James Horner

Conducted by:
James Horner

Orchestrated by:
James Horner

Performed by:
The London Symphony Orchestra

Filled with Celtic styles and sheer emotional power, I consider Braveheart to be Horner's supreme mood-setter. The music in this marvelous score truly brings the story on screen to life (an inaccurate story, oh well). If there's one thing about Braveheart that makes most people care for it it is the love theme. This theme (first appearing in the second track) is truly heart breaking and will leave most listeners in shock. It really is wonderful. This entire score IS excellent to be sure, but I feel that Apollo 13 from the same year is slightly better. Most who watch the movie are immeadiately awestruck by this, due to the fact that it is nearly as top-notch as an "in film" score as Glory, only without the same great consistency.

If there is one cue on this CD that I would have to recommend listening to it is "The Princess Pleads for Wallace's Life," which you may recognize as the music that plays as the Princess reveals to her father that Wallace has impregnated her. While this is certainly the best track, I would definitely recommend that you hear it in the movie first just to understand why it works so well. Hearing it on it's own may not be entirely impressive.

The truly odd thing about this is that the "main" theme is not really the main theme at all because the love theme seems to completely overshadow it. The one thing about this score that may be considered BAD is the fact that it's just hard to listen to on it's own. You may have to do something else and use this as background music or listen to it while you're sleeping just so it doesn't bore you.

Although I feel that this soundtrack is somewhat overrated, I will bow to it as an impressive show of emotional outpour. According to most Horner fans, this is his very best, and I am forced to recommend this to all fans of emotional film scores.
---
Braveheart is Copyright 1995 Decca. This review is written by and is the property of Isaac Engelhorn and does not reflect the opinions of Tripod.