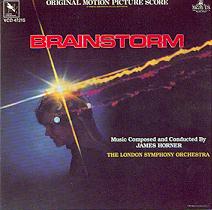 ---
Track List:
---
Main Title 2:14
Lillian's Heart Attack 3:17
Gaining Access to the Tapes 2:48
Michael's Gift to Karen (ASTONISHING) 6:53
First Playback 3:20
Race for Time 4:51
Final Playback/End Titles 6:49
Total Time: (30:21)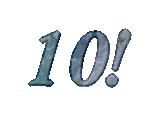 Composed by:
James Horner

Conducted by:
James Horner

Performed by:
The London Symphony Orchestra,
The Ambrosian Singers,
The Boys Choir of New College, Oxford

*Definitely* one of the top five Horner scores, a fact of which I have little doubt. Horner's unmistakable early style makes this score one of the most chillingly cacophonous masterpieces of modern film music. Though short, this thirty minute disc makes a well rounded concert-style listening experience (though thirty minutes is probably all that people who don't appreciate dissonant music could take). The music on the disc is, in fact, a re-recording done after the music was finished for the movie.

Personally, I always like to see the movie if I like a musical score. Unfortunately I haven't seen this (and sadly enough I *have* seen "Humanoids from the Deep"), but would like to, it is apparently one of those "screw-with-your-head" movies like Jacob's Ladder that I am so fond of. This score starts out on a rather deceptive tone with a nice angelic performance by the boys choir (which Alan Silvestri used to inspire his main title to The Abyss six years later). The calm tone soon changes however when you really hear the style that is the basis for the score: noisy, and I do mean *noisy* chaotic dissonance.

To break from the modernist style, the score is built around a classical love theme. Heard first in track 4, "Michael's Gift to Karen," this is one of the most beautiful works of the twentieth century (it's in my top ten favorite cues of all time), and is probably Horner's finest ever. The track alone easily warrants the purchase of this soundtrack. Don't stop the CD once the track is over though because there's plenty of great stuff left, especially "Race for Time." In this track, Horner uses some ideas from his suspense/action cues from "Star Trek 2" and reworks them into new and thoroughly exciting passages, and since I haven't seen the movie, I pretty much make up my own images at this point. The end credits kind of jostle between the Ambrosians and the love theme, which sounds kind of odd, but it ends up being a very nice way to end the score.

When I got this, I wasn't expecting much in the way of good sound quality, but I was pleasantly surprised to find that the sound was nearly perfect. The liner notes by director Douglass Trumbull revealed that this was digitally recorded, and it's needless to say that I was surprised when I read it. I didn't know that they even made direct digital recordings by 1983!

Even if you don't generally like the loud music that makes up the majority of this score you will find plenty to like despite the fact that the disc is short, and the fact that the disc has one of the greatest tracks ever on it leaves little doubt in my mind that you should get it. This also holds some historical significance, as it was the first time Horner had the chance to conduct the London Symphony Orchestra (at age 29, he was the youngest man to ever do so at the time).

As for purchasing this, the CD's unfortunately out of print, but you should be able to find copies for sale at CDNow or Intrada every once in a while. I got mine at CDNow just a couple of months ago (as of July 10, 2000) in case you're wondering. Anyway, if you find it, I suggest that you purchase it immediately. Especially if you're a Horner fan.
---
Brainstorm is Copyright 1983 Varese Sarabande. This review is written by and is the property of Isaac Engelhorn and does not reflect the opinions of Tripod.