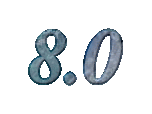 The Black Stallion Composed by:
Carmine Coppola,
Shirley Walker,
Nyle Steiner,
Bill Douglas,
Kenneth Nash,
,Dick Rosmini

Conducted by:
Carmine Coppola,
Dan Carlin Jr.

The Black Stallion Returns Composed by:
Georges Delerue

Conducted by:
Georges Delerue

I've never seen either of the films that this soundtrack CD represents. In fact, I'd never even heard of them until this CD showed up in my mailbox. Oddly enough, though these are two of the most famous film composers of all time (well, Delerues anyway), this is the first disc of music I have owned by either one of them. I'm glad to say that I enjoy this a lot, even if it is rather lop-sided.

I'll state the biggest problem I have with this release: These scores don't come close to each other in quality. I find Delerue's effort to be light years beyond that of Coppola and Walker. Carmine Coppola, more famous for his relationship to his son, director Francis Ford Coppola, than for his film music, is simply not the composer of choice for too many people. He probably would never have had much of a career in film music had he not been the father of the one the most influencial and powerful directors of our time (BTW, F.F. Coppola is my favorite director), and even though this is true, I find Coppola's theme for the original film is nearly the highlight of the entire disc. It's rather simple in construction, but is oh, so beautiful. I find it odd that it was included twice on the CD. The reprise is a different recording, but it's the exact same thing, just played twice.

Delerue's score is another matter entirely. Since the composer apparently became friends with the film's director (Robert Dalva himself writes the liner notes), he was able give the movie just what it needed. Since the score for the original film was done by so many different people, apparently none of whom completely satisfied that film's director, it come off as extremely choppy. The Black Stallion Returns does not suffer any of those problems. George Delerue's talent shines over most of the cues and he has a terrific theme, though it's not quite as good as Coppola's from the first.

I've never followed the career of Shirley Walker very closely, but in this case, she is one of the main causes of dissapointment, being one of the composers to butcher the orginal ideas of Coppola for director Carroll Ballard. It's really a shame since she was brought in to mearly supplement Coppola's material to begin with. Her rewrites later on were done at the request of the director, much to Coppola's dismay, who was no longer able to work on the music. Fortunately for him, he won a Golden Globe for best score that year, not for The Black Stallion, but for Apocalypse Now instead.

In summation, this CD is most definitely worth your money, if only for slightly more than half of the music. This is a Prometheus release, so if you'd like to buy it, head over to Soundtrack Magazine's website.
---
The Black Stallion and The Black Stallion Returns is Copyright 2001. CD produced by Ford A. Thaxton. Executive producer: Luc Van de Ven. This review is written by and is the property of Isaac Engelhorn and does not reflect the opinions of Tripod.