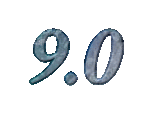 Composed by:
Elmer Bernstein

Conducted by:
Elmer Bernstein

Performed by:
The Hollywood Symphony Orchestra

Elmer Bernstein pretty much wrote the book on scoring American westerns. To mention the idea of "music from a western" to anybody on the street will undoubtedly bring up one of two images: either the Bernstein style or the Morricone spaghetti style. It doesn't matter who you ask, though they may not be able to put it into words, they're certain to know exactly what you mean. Everyone knows of this style of music, no matter what their age. A review of the history of western scores without mentioning the name "Elmer Bernstein" would be like writing a review of the history of the United States without mentioning any kind of revolution. What's truly amazing is all of the different elements Bernstein was ever able to put into his western scores. On this CD, you get to hear action music, "indian" music, saloon music, and a host of other things. What's more amazing is the fact that the composer is able to encapsule all of these into just the main title.

And what Bernstein western would be complete without a grand main theme? Certainly not this one! Though the main melody itself is not very individualized due to it's obvious similarities to many other themes of it's kind, it's still full of that warm, familiar, western feeling. This brings up another point about the merits of the score: It's not dark or oppressive at all. Though basically all that anyone hears nowadays is Elfman or Goldenthal nastiness, it's good to be able to go back to scores such as this and enjoy them so well.

I've seen bits and pieces of this film countless times, but for some reason, I've never actually caught the whole thing. I know that it takes place in the early 20th century (the film contains motorcycles), but the few scenes that I have seen are plenty to know just how well suited this score is for the movie. What Bernstein has accomplished in his day is truly remarkable, and it's almost too bad that the spotlight has been stolen lately by guys who simply don't have the same amount of talent. It's sad that some of the biggest composers of today just can't match the ablities of history's finest. I'm not reffering to anybody specifically, but it seems that the best sellers now are not really the best composers (guys like Elliot Goldenthal and Don Davis). People like George Fenton and Rachel Portman just don't excite me too much.

One thing that kinda caught my attention was the short use of electric guitar near the beginning of the score. I'm not exactly sure about this, but it seems that it was intended to be some sort of homage to the spaghetti western scores of Ennio Morricone. Though I'm not personally sure whether it actually is or not, it is still intriguing and worth listening to.

The mexican source music at the end of the album is interesting, though I think that it might have sounded better integrated with the rest of the CD, but the way it is works just fine.

It's kinda cool to see that fellow webmaster James Southall of Movie Wave got to write the excellent liner notes for this Prometheus club release. By the way, there are only 3000 official printed copies of this CD in existence, so if you want to get this (which you certainly should if you are a true film music fan) you should head over to Soundtrack Magazine's website to purchase it immediately.
---
Big Jake is Copyright 1970/2001 Prometheus Records. CD produced by Ford A. Thaxton. Executive producer: Luc Van de Ven. This review is written by and is the property of Isaac Engelhorn and does not reflect the opinions of Tripod.