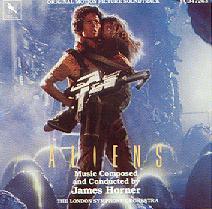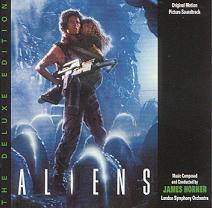 ---
Track List:
---
Main Title 5:10
Going After Newt 3:08
Sub-Level 3 6:11
Ripley's Rescue 3:13
Atmosphere Station 3:05
Futile Escape 8:13
Dark Discovery 2:00
Bishop's Countdown 2:47
Resolution and Hyperspace 6:10
Total Time: (41:04)
---
Delux Edition:
---
Main Title 5:13
Bad Dreams 1:22
Dark Discovery/Newt's Horror 2:07
LV-426 2:03
Combat Drop 3:29
The Complex 1:34
Atmosphere Station 3:11
Med.Lab. 2:04
Newt 1:14
Sub-Level 3 6:36
Ripley's Rescue 3:19
FaceHuggers 4:24
Futile Escape 8:29
Newt Is Taken 2:04
Going After Newt 3:18
The Queen 1:45
Bishop's Countdown 2:50
Queen To Bishop 2:31
Resolution and Hyperspace 6:27
Bad Dreams (Alternate) 1:23
Ripley's Rescue (Percussion only) 3:20
LV-426 (Alternate-film version) 1:13
Combat Drop (Percussion only) 3:24
Hyperspace (Alternate ending) 2:08
Total time: (75:33)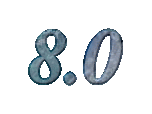 Composed by:
James Horner

Conducted by:
James Horner

Orchestrated by:
Greig McRitchie

Performed by:
The London Symphony Orchestra

I'll start by saying that this score was composed in only ten days, and Horner himself hated it for that very fact. He was mad at director James Cameron (who also disliked the score) for leading him to believe that filming was done before he arrived in England to compose for the movie. When Horner arrived in England, he discovered that film would take nearly an entire month before it would be completed. As a result, Horner had only ten days for composition as opposed to the five weeks he thought he was going to have. Yet, with the lack of time he had to compose, Horner came up with a great (though not fantastic) and scary action score that has stood the test of time. Actually, it seems to get better with age.

As you might have guessed, since it was composed in just ten days, this soundtrack isn't very original. It borrows from Horner's earlier Klingon theme from Star Trek 3, Jerry Goldsmith's score for the first Alien movie, and a couple of small thematic segments are derived from Khachaturian's Gayne Ballet, which was used to temp-track the copy of the film that Horner recieved.

The most popular cue on this CD is Bishop's Countdown. An atonal action cue that was used in a lot of action-movie trailers from the late 80s until just recently, and chances are that you'll recognize it when you play the track.

Though it's not the most popular, I believe that Futile Escape is by far the best track. It's one of James Horner's most exciting action cues, and though it's eight minutes long, it goes through plenty of variations and never gets dull. It even utilizes the once-soft main theme (the part derived from Khachaturian) and reworks it into the action in an awe-inspiring way. Ripley's rescue is exciting too, and Sub-Level 3 is ominous and scary (it's got a surprise near the end that'll scare the hell out of you if you're not prepared for it).

Overall, I'd say that this an excellent action soundtrack that's definitely worth your time. Especially if you're a fan of James Horner or even a fan of James Cameron's action movies.
---
Additional notes on Delux Edition:

I doubt that many people were in greater anticipation than me over the release of this expanded Aliens soundtrack. When this arrived at my door via UPS, I hurredly took off the wrapping and threw the disc into my player, and found that the wait was definitely worth it. I also realized that, unimportant as it may be, that this is the only score in the series with the composer himself conducting.

I've also come to the realization that Aliens is one of my all-time favorite scores. Really thinking about it, over the past year I've listened to the original release more than 90% of the rest of my collection.

Overall, if you are even remotely interested in Horner or horror scores, this release finally give this ingenious score the treatment it deserves.
---
Aliens is Copyright 1986 Varese Sarabande. This review is written by and is the property of Isaac Engelhorn and does not reflect the opinions of Tripod