---
Track List:
---
Main Title 2:06
Post-Op 1:20
Docking the Betty 1:16
Priva Son D'Ogni Conforto 5:27
(Handel)
Face Huggers 2:10
Call Finds Ripley 3:02
The Aliens Escape 4:12
Ripley Meets Her Clones 2:19
What's Inside Purvis? 2:28
They Swim... 6:28
The Chapel 2:35
The Abduction 3:33
The Battle With the Newborn 6:03
Ripley's Theme 2:14
Total Time: (45:30)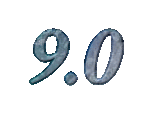 Composed by:
John Frizzell

Orchestrated by:
Brad Dechter,
Pete Anthony,
Jeff Atmajian,
Frank Bennett,
Robert Elhai,
Don Nemitz

Conducted by:
Artie Kane

Alien Resurrection is sadly the most overlooked gem in its series. To be honest, Frizzell's contribution is an incredibly well done homage to all of the previous Alien scores. He inserts a little bit of the random styles of the composers to preceed him, such as Goldsmith's growling, spitting orchestration, Horner's miliatarism, and Goldenthal's infamous horn calls. It has all it takes to wrap the series up neatly, it seems that this isn't going to be the last score in the series, though... word is that Alien 5 is in the works.

Alien Resurrection is the most unfairly criticized film in the series. Personally, it is my second favorite (just behind Aliens and just ahead of Alien), as I feel it hearkens back to Cameron's vision for the series, only with Jeunet's bright and colorful cinematography. How I feel about the film is irrelevant though, John Frizzell's Alien score is loaded with all that makes the fans of the series drool, plus even a Handel aria as an added bonus (which sadly actually interrupts the flow of the score).

I really can't compare this score to any other in the composer's repetoir as this is the first Frizzell soundtrack that I have bought, but I have heard good things about his score to Beavis and Butt-Head do America. Knowing that he has been the composer for such a comedy, I think that it would be safe to assume that Frizzell's skills are quite versatile if he can write such an action-packed horror/action score only a couple years after the crude B&B-H so early in his career.

The majority of tracks on this album are enjoyable to listen to. My favorite is "They Swim...", a long orchestral action piece in the same vein as Horner's "Futile Escape", only much more noisy and dissonant. Frizzell's trump card for the series, however, is his inclusion of a theme for the heroine Ripley. This theme is rather grim, but it serves its purpose well hitting the perfect balance between the conflicting human and alien sides of the newly cloned character.

While probably my least favorite score in the series, I highly recommend Alien Resurrection, it has much personality and charm as it has blood-curdling horror. This is actually probably the best purchase for those who wish to be introduced to the series, as it is widest in scope and an excellent sample for the Alien movies as a whole.
---
Alien Resurrection is Copyright 1997 RCAVictor. This review is written by and is the property of Isaac Engelhorn and does not reflect the opinions of Tripod.