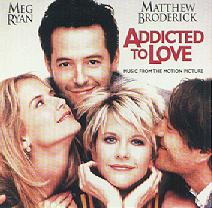 Click on cover image to purchase
---
Track List:
---
(Songs)

Walk Away Renee (The Left Banke) 2:42
Ma Fiancee, Elle Est Partie (Dany Brilliant) 2:15
Zoom (MC Solaar) 4:00
Je T'Aime Moi Non Plus (Serge Gainsbourg) 4:27
Comme Toujours (Les Negresses Vertes) 3:53
So Tinha De Ser Com Voce (Elis & Tom) 3:48
Soukora (Ali Farka Toure and Ry Cooder) 6:02
Autumn Leaves (Stephane Grappelli) 5:31

(Score)

Observtory 2:24
Water Pistol Attack 1:22
Sam's Chart 2:31
Painting the Wall 2:39
Maggie Enters Loft 1:34
Rotten Strawberries 1:46
Sam and Maggie Make Love 2:10
Back to the Plan :58
Cockroaches 2:28
Back from Hospital 1:44
Common Interests 1:19
Fight 1:44
We're Even 2:30
Walk Across the Street 1:49
Sam Comes Home 3:15
Score Time: (30:10)
Total Time: (63:04)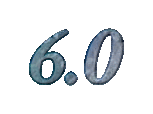 Composed by:
Rachel Portman

Orchestrated by:
Rachel Portman

Conducted by:
David Snell

How should I put this...? Okay, I've got it: Sap. Pure lovey-dovey sap. Rachel Portman is best known for just this kind of score. Being one of the most popular female composers (I think Anne Dudley is probably more popular), Portman is content to churn out romantic (literal not historical reference) gobbledygook by the boatload. Film score sweetener; musical saccarine, sugar, honey, and nutra-sweet mixed together in a vat of flowers, potpourie, and scented soaps. Ah, how refreshing!

Seriously though, this stuff just ain't for me. I hate to place this composer in a female stereotype, but sometimes that is the only course possible, especially when Portman's music is so damn sappy. To be fair though, it fits the "chick flick" mentality so well that I don't think any other composer is quite as capable as Portman.

The movie is as stereotypical and cliche as the music, but that only really says more for Portman's talent, which could be so much more if she'd just expand her sphere of styles in her scores. Quite simply, she needs to branch out and try new things. Some dissonance would be a godsend. Other scores from this composer include Only You, Emma, and recently The Legend of Bagger Vance. See a pattern developing? Maybe it's about time she scores a big-budget action blockbuster, I'd really like to hear what she could turn out in such an instance. I can see it now... "Terminator 3, music by Rachel Portman!" Interesting thought, no?

This review is very short, but that's all there really is for me to say. Basically, if you have romance on the brain and "chick" music is your thing, you'll really dig this. Unfortunately, as mentioned earlier, this stuff just ain't for me.
---
Addicted to Love is Copyright 1998 TVT Records. This review is written by and is the property of Isaac Engelhorn and does not reflect the opinions of Tripod.